So, the rumors were true – Sprint's HTC EVO 3D will hit the shelves on 24 June. It will be accompanied by the HTC EVO View 4G tablet. The 3D-loving droid phone will go for $199 on contract, while the tablet will set you back $399.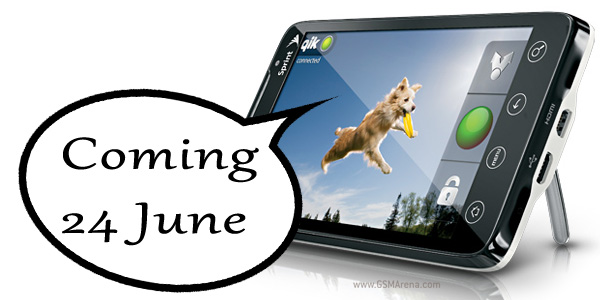 Here's how you can get an EVO 3D or an EVO View 4G:
You can pre-order either device from a Sprint store but you'll need to buy a $50 gift card (one for each device). Or, if you're a Sprint Premier user, you can buy it online starting 21 June.
The common folk however will have to wait until 24 June to buy one of these 4G capable droid gadgets.
The HTC EVO 3D costs $199 with a 2-year contract (starting $69.99 + $10 Premium Data add-on). And if you want to share those fast 4G speeds (WiMAX), you'll have to shell out $29.90 more.
RadioShack should also be taking pre-orders for the EVO 3D until 21 June. They have an interactive device demo too – you can play with it here.
The HTC EVO View 4G is $399.99 on a 2-year contract ($34.99/month for 3GB of 3G data, 4G data is unlimited). You get a free HTC Scribe stylus, which usually goes for $80. Hotspot functionality is again $29.99/month.
By the way, the EVO View 4G will be launching with Android 2.3 Gingerbread but will be updated to 3.0 Honeycomb "when it is available for a 7-inch tablet".