The CTIA hasn't officially begun just yet but we are already bombarded with announcements. Now we have a 3D-capable HTC smartphone and a version of their tablet, headed to US carrier Sprint.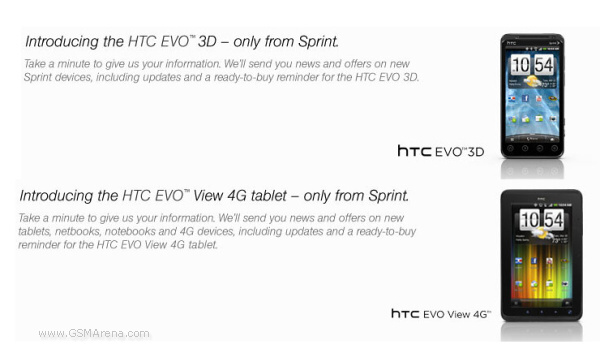 These are the HTC Flyer slate, renamed to HTC EVO View 4G and the HTC EVO 3D, which is pretty much the rumored Pyramid with 3D capabilities.
The EVO 3D will obviously be the new HTC flagship, packing a 4.3-inch display of qHD resolution (540×960), a 1.2 GHz dual-core processor, two 5 megapixel cameras on the back and a 1.3 megapixel snapper on the front. The EVO 3D will be able to record 1080p standard FullHD footage and 720p videos in 3D modeo.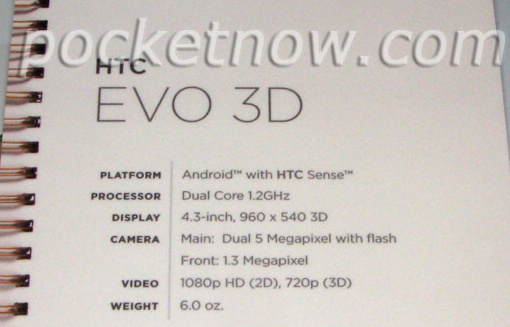 The EVO View 4G will feature the same 1.5 GHz processor, 7-inch display and Android 2.4 version with HTC Sense as the HTC Flyer. The only difference between those two is the black exterior of the View 4G.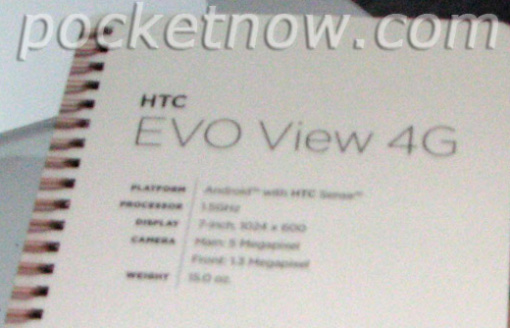 Both devices should become available soon through the Sprint network, but we have no specific date just yet. Sprint has already put up registration pages for the two devices on their website. You can follow the Sprint link below and sign-up to be notified when those become available.