HTC were touting the Sensation XE as the first Beats audio-featuring smartphone, but it turns out that it's not. Thanks to the ever helpful XDA-developers community, the HTC Desire HD got its own Beats-enabled ROM way before the Sensation XE market availability.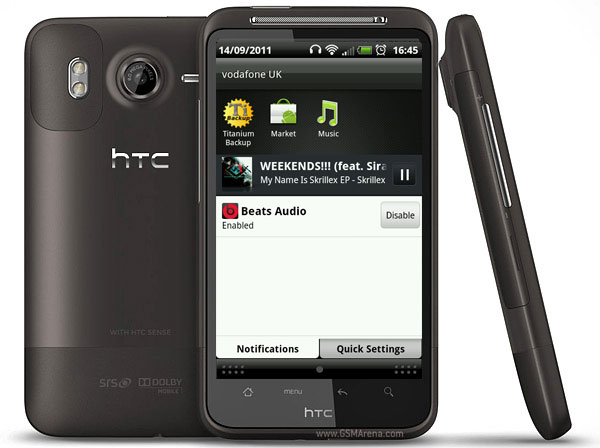 The Desire HD ROM in question is based on a leaked Runnymede ROM, so you can be sure that the audio tweaks it brings are authentic. Yet, since it's an initial release there're still some bugs here and there. Early adopters say though that the boost in the sonic experience that Beats audio brings are more than worth it.
If you are interested you may find the ROM itself, along with instructions on how to flash it by following the source link below. As usually, this is a proceed-at-your-own-risk kind of deal. Still, if you do flash your Desire HD with this, don't forget to share your thoughts on the ROM in the comment section below.
Special thanks to Dan Sharp for sending this in!