HTC's camera expert, Symon Whitehorn, revealed why the HTC One comes 4 MP camera in a world believing a flagship should have at least a 13 MP sensor.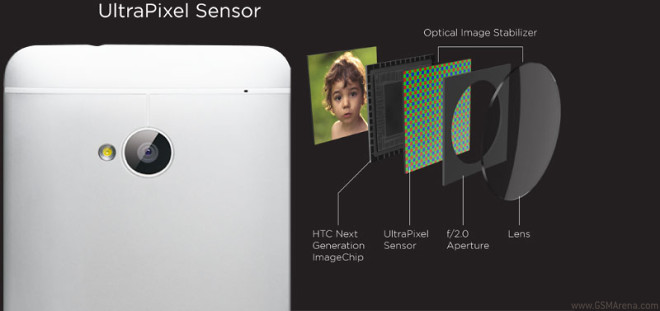 In an interview with ComputerWorld he talks about the magic number 4 and how it came to be, the benefits of OIS (Optical Image Stabilization) and addresses the issues some early HTC One units had with noise and processing.
When asked how the Ultrapixel camera came to be and why the company made such a drastic move Whitehorn answers:
The premise we started with was what are you doing with the camera and how can we improve the quality of the images you get.
When asked why HTC landed on the the number 4 he shares that it's because of manageable file sizes and the processing limitations of the current smartphones.
It came down to how many megapixels we could fit in a sensor that size that can respond and give a significant difference in low-light performance…That also gives us a super manageable file size, which lets us do lots of cool things with Zoe. We couldn't do the dual-path encoding we're doing now, shooting video and stills at the same time, with a very large file size. If it was a 14 megapixel sensor, you'd end up just choking the whole system.
He also added that in "90 percent of the cases, four megapixels is more than enough".
Moving away from megapixels Mr. Whitehorn talked a little about low light performance and how the HTC One is a man among boys in this department.
It's allowed us to do a lot more things with the camera than we'd otherwise have been able to do — the first one being the low-light performance, which really is quite special. You get this absolutely natural tone. The camera takes pictures the way you see them, the way you see your moments…One of the most obvious things is optical image stabilization. That helps a lot in low light level situations.
Whitehorn also shared his thoughts on the megapixel race, slamming it as a marketing metric.
It's really [a matter of] becoming very rational about the megapixel count rather than using it as a marketing metric, which people have been doing before…The price the industry is starting to pay by cramming more and more megapixels into a smaller and smaller sensor is loads of added noise and all-over performance.
HTC was once dedicated to the same marketing metric with the HTC Titan II which came with a 16 MP sensor, but failed to make an impact.
And finally when asked about the criticism of the HTC One's images being grainy at full resolution he assured users that there was an automatic ISO issue, which has been resolved and fixed prior to launch.