The HTC device which made a big name for itself by being the first with a 5″ 1080p screen from a major manufacturer has finally arrived in our office.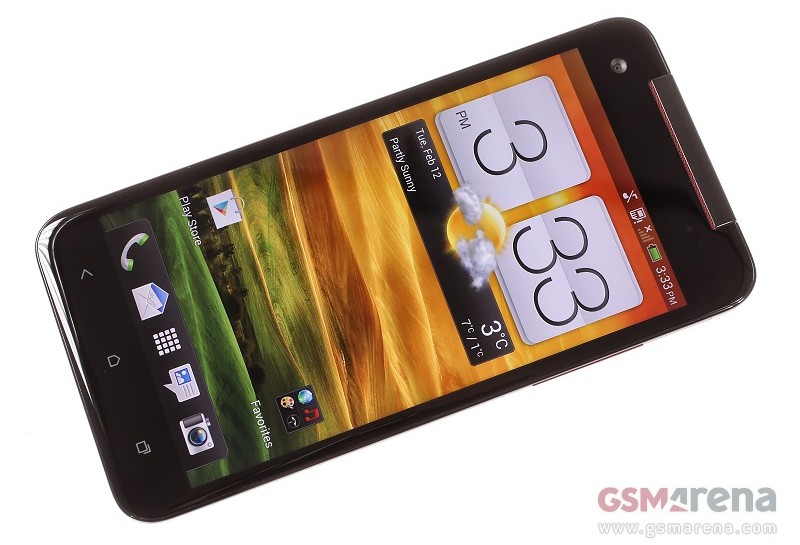 We were able to snap a few pictures and even get a quick video of the device in action before sending it off to reviewland, so join us for our first impressions of the HTC flagship and its FullHD screen.
The Butterfly continues the design principle set forth by previous HTC flagships, by making the surrounding edges even more flush with the screen, and removing the camera lens bump almost entirely.
Under the hood you'll find a beefy quad-core 1.5GHz Krait and Adreno 320 GPU alongside 2 GB of RAM and 16GB of internal storage (11GB of which are user available). There's also a 2020 mAh battery to power it all, which you'll need every ounce of, given the amount of pixels the device has to push out.
The display is impressively crisp and the Butterfly can certainly turn a few heads, as HTC has made some great strides in improving what was already a stellar design. We've taken a brief video of how the Butterfly stacks up to its DROID DNA counterpart, as well as its HTC One X predecessor. There's also a quick tour of the Jelly Bean-running user interface, check it out:
We're busy putting the Butterfly through out review gauntlet, so be sure to check back with us soon for full review.