The HTC Butterfly 2 is half of the company's replacement squad for the HTC One (M8) in markets where the flagship isn't available. Coupled with the HTC One (E8), it uses more or less the same platform as the One (M8) but lacks the premium build materials and the hefty price tag that comes with them.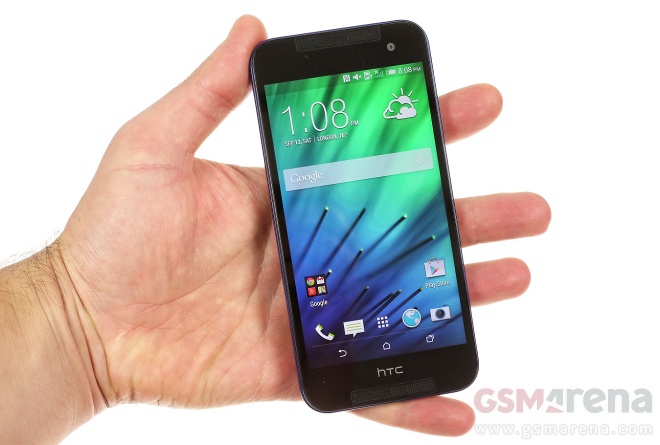 Despite its name this is the third overall Butterfly smartphone behind the original and the Butterfly S and HTC hasn't stood still for the past year. The HTC Butterfly 2 has a key differentiator from the One (E8) and that's its ability to withstand water for up to 1 meter and dust.
Otherwise we're looking at more or less the same hardware package – there is a 5″ 1080p screen on the front, flanked by stereo BoomSound speakers, a Snapdragon 801 chip with a quad-core 2.5GHz processor, a 13MP camera on the back complete with a second, depth-sensing lens above it and Android 4.4.2 KitKat decked out in Sense 6.
Here's a quick video to show off the Butterfly 2.
The HTC Butterfly 2 isn't the most compact 5-incher around, it has roughly the same footprint as the HTC One (E8) or otherwise bigger than a Nexus 5 which has a 5″ screen or an LG G2 with its 5.2″ display. Still it isn't big to a point where it isn't usable and for that added girth you do get water resistance and HTC's front-facing stereo speakers.
We wish that HTC would renounce its glossy plastic practices for matte ones. The Butterfly 2 gets covered in smudges and fingerprints 10 seconds after you've taken it in your hand for the first time.
The gloss plastic is also generally less prone to scratches. Still it doesn't feel of low quality and is actually nice to hold. The added heft of 151g won't be to everyone's liking but at this size it wouldn't feel natural for the Butterfly 2 to be featherweight.
HTC's Sense 6 is now as streamlined as any custom version of Android and being KitKat assures things run nice and smooth. The Snapdragon 801 chip is also more than capable of flagship performance giving us no issues with the smartphone's performance.
What HTC backtracked on is the battery capacity. The HTC Butterfly S had a monstrous 3,200mAh battery while the HTC Butterfly 2 has a 2,700mAh unit. That's not a bad number by any means (the 5.2″ Moto X 2014 has just 2,300mAh inside) but the Butterfly 2 could prove outlasted by its predecessors.
There's still work to be done and tests to be made with the HTC Butterfly 2 so stay tuned.