Remember HP's Windows-powered ultra low-cost 14-inch laptop that was supposed to be a Chromebook's worst nightmare? Well, the HP Stream has finally become official today.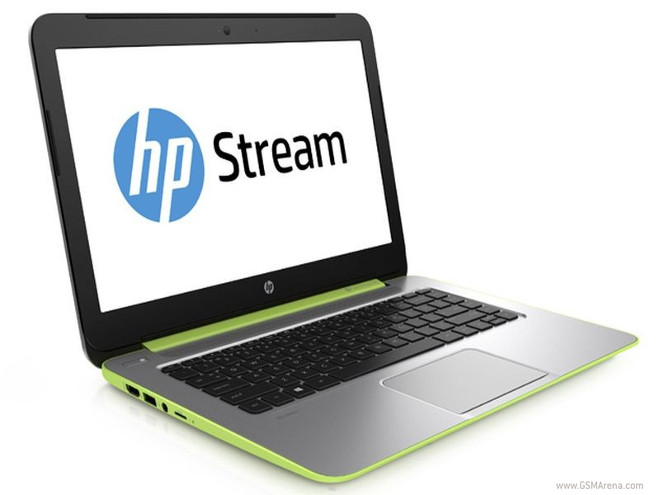 There is one huge caveat, though. While it was previously said to cost just $199, in fact it will start at $100 more than that. $300 still isn't a huge sum to pay for a laptop, but it's also not crazy cheap.
The HP Stream will go on sale on September 24. It comes with a 14-inch 1,366×768 screen, and it's powered by an AMD AR Micro-6400T Quad. This Accelerated Processing Unit (APU) allows for a fanless design, and is meant to compete with Intel's dual-core Celerons (as seen on various Chromebooks including HP's own 14-incher, we assume).
The Stream gets 2GB of RAM and 32GB of storage space that's expandable only via microSD cards. Microsoft will give buyers 100GB of OneDrive storage for two years, perfectly emulating Google's Drive offer for Chromebook owners. Additionally, you'll get 25GB of Dropbox storage for free for six months. A 30-day trial for Microsoft's Office 365 will be included too.
The new laptop will have HDMI out, one USB 3.0 port, two USB 2.0 ports, a combo jack for audio, 802.11n Wi-Fi, and Bluetooth. The battery will be a 32WHr 3-cell unit, which HP claims will last for six hours and thirty minutes of use. The HP Stream will be 0.70 inches thick (1.77 cm), and it will weigh 3.8 pounds (1.72 kg).
It will run Windows 8.1, which could at the same time prove to be its greatest quality and its biggest weakness. The former, because it's not everyday you see such a cheap laptop come with full Windows preinstalled. The latter, because it's unclear how well that full Windows will perform with such lightweight specs. After all, one of the appeals of Chromebooks is represented by Chrome OS itself, and how little resources it needs to run decently. If HP and Microsoft have the day-to-day performance aspect nailed, then the Stream really could be the first Chromebook killer. Let's wait and see though.