I was beginning to think it won't happen but lo and behold – it's official. The HP Slate 500 runs Windows 7 Professional (not Windows Phone 7) and it has an 8.9″ touchscreen with overall weight of just 680 grams…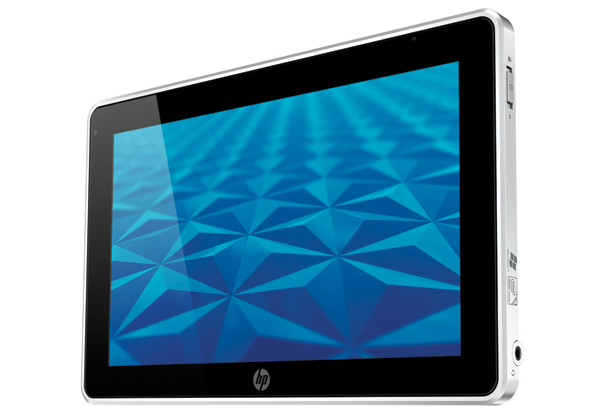 The Slate 500 is powered by an Intel Z540 CPU clocked at 1.86GHz and has 2GB of RAM. A dedicated video decoder will take the weight off the CPU, so you can watch 1080p problem-free. Internal storage takes the form of a 64GB SSD.
The 8.9″ screen on the HP Slate 500 has 1024×600 pixels resolution and it features a Wacom digitizer – you can use your finger or the stylus. The customized UI we've seen before is gone – it's just plain Windows 7 Professional. There are two cameras – a 3MP main one and a VGA video-call one.
The HP Slate 500 weighs 680 grams and will cost 800 US dollars. It has Wi-Fi only (that is no 3G) but you can always use a USB 3G modem (one of the advantages of having a proper PC OS). It comes with a dock and case in the box to justify the price. Here are the full specs.
For comparison, the 64GB Wi-Fi only iPad weighs 680 grams too, but costs 700 USD. A case and dock will set you back another 68 USD though.
The HP Slate 500 will initially launch in the US, with availability in other markets depending on how its sales stateside go.