After nearly spinning off their PC division and then deciding to keep it HP is now back with a bang with three new laptops. First, they launched all a new Ultrabook because that's what all the cool kids are doing these days. It's called the Folio and according to HP it's the first business Ultrabook, offering the best battery life in its class.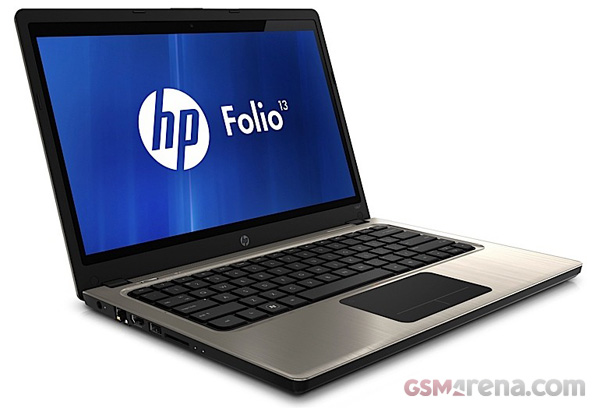 The Folion 13 has a 13.3-inch, 1366 x 768 display with an Intel Core i5-2467M processor, 4GB of RAM, 128GB mSATA SSD, USB 3.0, a backlit keyboard, six cell battery and HP's CoolSense technology. All of this for $900. Compared to the other Ultrabooks on the market, the Folio is not as thin and light. But for that price and specifications, not to mention the claim of the best battery life, it is far better value.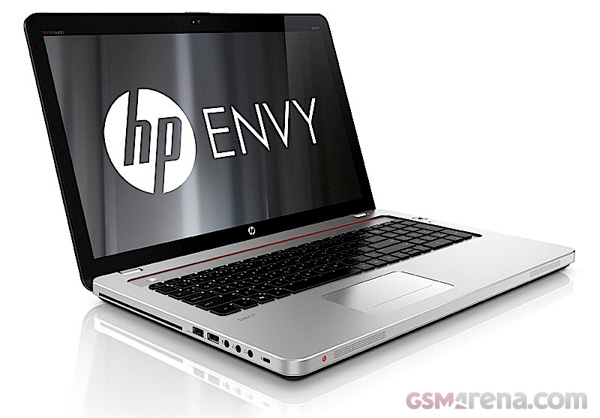 Next is the HP MacBook Pro… errr… I mean the Envy, which has received a complete design makeover, compared to the previous generation model. The Envy is available in 15, 17 and 17 3D variations and has Beats audio, as can be seen by the logo on the front and the red highlights around the keyboard.
The Envy 15 gets a 15.6-inch display with 1366 x 768 resolution, although there is also an option to go for a 1080p IPS panel. It also has a Core i5-2430M CPU, AMD Readeon HD graphics (model not specified), 6GB RAM, 500GB, 7200-rpm HDD, slot loading drive, HDMI out, DisplayPort, two USB 3.0 portsand an eight cell, 76Wh battery with a claimed battery life of up to 9 hours.
The Envy 17 comes with a 1080p TN panel, Core i5-2430M CPU, AMD Radeon HD graphics, 6GB RAM, 750GB, 7,200-rpm HDD and a six cell, 91Wh battery that gives a claimed 9 and a half hours of battery life.
Then we have the Envy 17 3D, that has a 1080p 3D display, Core i5 processor, 8GB RAM, 750GB HDD, AMD Radeon HD graphics, six cell battery, Blu-ray drive and a pair of active shutter glasses.
All the models get an LED backlit keyboard that automatically switches on when it senses presence nearby.
The Envy 15, 17 and 17 3D will be priced at $1,100, $1,250 and $1,600 respectively.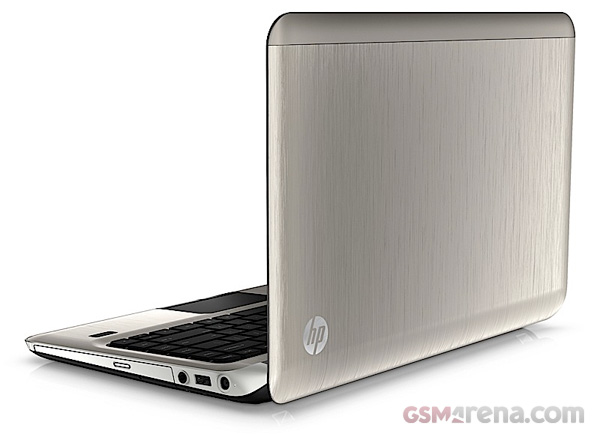 Lastly we have the new HP Pavilion dm4, which is an updated version of last year's model. One of the key differences is the new Beats audio system with a built-in subwoofer, in favor of the Altec Lansing speaker system on last year's model. Other than that it has a 14-inch, 1366 x 768 LED backlit display, Core i3 CPU, AMD Radeon HD 7470M graphics, 6GB RAM and a 640GB 5,400-rpm HDD.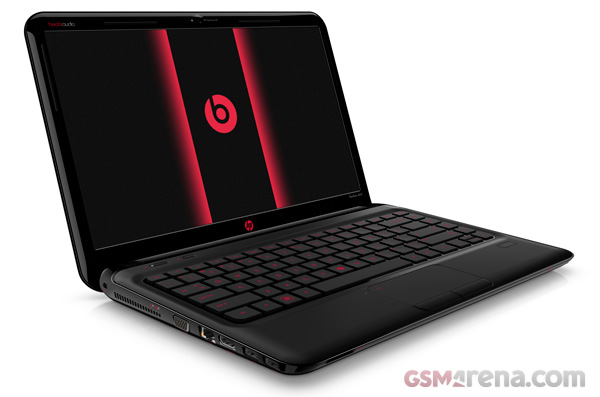 There is also a new Pavilion dm4 Beats Edition, that comes in the signature black and red Beats color scheme and a massive Beats logo on the lid. This model comes with a more powerful Core i5 processor, 8GB of RAM and a bigger 750GB hard drive.
The standard Pavilion dm4 will cost you $630 and the Beats Edition should set you back by $900, when they go on sale on December 18.