HP today wasn't content with just announcing a few new Android tablets – instead, the company also took the wraps off a couple of Windows-based slates, and a convertible tablet / laptop hybrid for good measure. The tablets are even supposed to become available before the end of the day.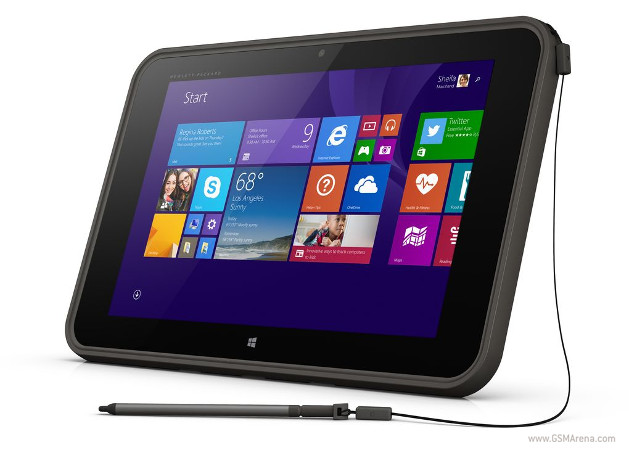 The Pro Tablet 10 EE G1, which you can see above, is the Windows equivalent of the Pro Slate 10 EE G1, which runs Android. This device is going to be targeted primarily at schools, it seems.
It comes with support for a stylus, as you can see. It also has a 10.1-inch 1,280×800 touchscreen, 1GB of RAM, and it's powered by an Intel Atom chipset with a 1.33 GHz CPU. Oddly, although the Pro Tablet 10 EE has a special slot built-in to hold the stylus, this is going to be sold separately. HP's education customers will be able to get their hands on this tablet for $299, while everyone else will need to pay $349 for one.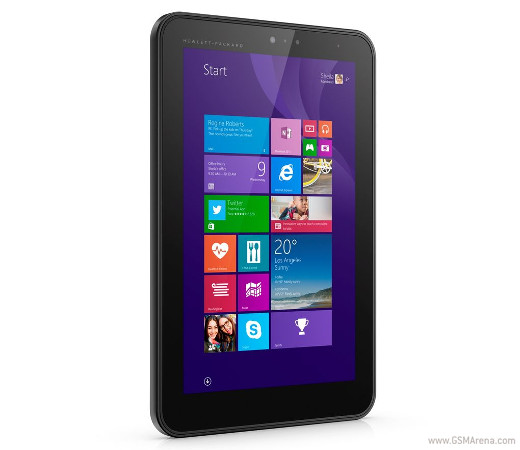 Moving on, we have the Pro Tablet 408, pictured above this paragraph. This is an 8-inch offering, coming with the same 1,280×800 as the aforementioned bigger device. The processor is the same too, but strangely the smaller model has double the RAM – 2GB. It's also got 32GB of built-in storage, and a $299 price tag.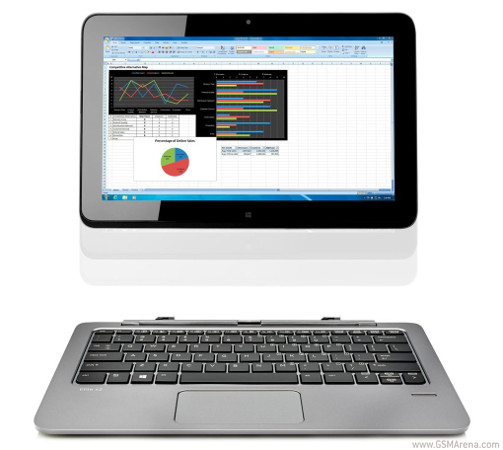 Finally, HP added the Elite x2 1011 convertible tablet / laptop to its roster. It has an 11.6-inch screen, and you'll be able to choose between 1,366×768 and 1,920×1,080 for the resolution. Similarly, there will be a few different processor options from Intel's Core M range, clocked from 800 MHz to 1.2 GHz. You'll get a minimum of 4GB of RAM and 128GB of storage, and the keyboard dock will be part of the package – so no paying extra for that in this case. The Elite x2 1011 will be out later this month starting at $899.