The latest Slate 21 Pro AiO from HP comes with Android out of box, but also has the ability to act as a touchscreen display for a Windows 8 PC.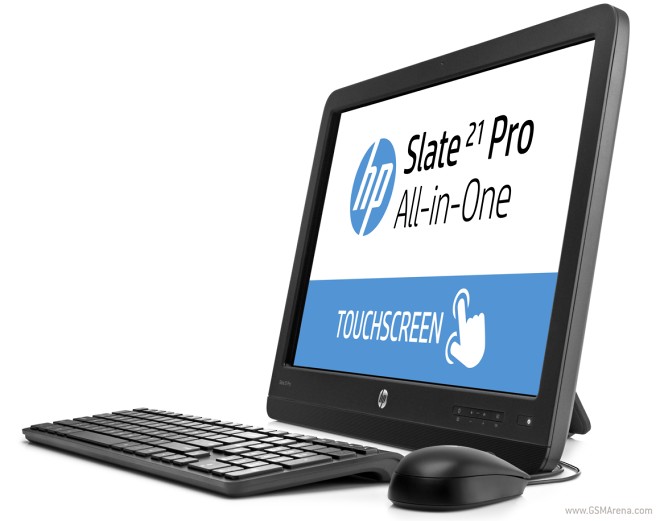 HP also took advantage of the pre-CES festivities by announcing the ProOne 400 and 205 AiOs, the Pro x2 410 and 350 G1 notebooks, and the HP 200 Microtower.
The most notable of the five new products launched by HP yesterday, the Slate 21 Pro is the first from the company to run Android 4.3 Jelly Bean rather than Windows. The 21.5-inch IPS-toting fullHD all-in-one is powered by a quad-core Nvidia Tegra 4 CPU, 2GB of RAM, and 16GB of internal memory.
There's also an HDMI port for using the Slate 21 Pro as a touchscreen for any connected computer, alongside three USB ports, a SD card reader, 720p webcam, and wired ethernet alongside WiFi.
Also revealed were the HP ProOne 400 and 205 all-in-ones. The ProOne 400 features a 19.5-inch display with a native resolution of 1600 x 900 available in both touch and non-touch variants. Intel Core i3, i5, or i7 processors can be found inside, up to 16GB of RAM, and up to 2TB of storage (SSD, HDD, or hybrid). There's even the possibility of Blu-ray burner thrown in.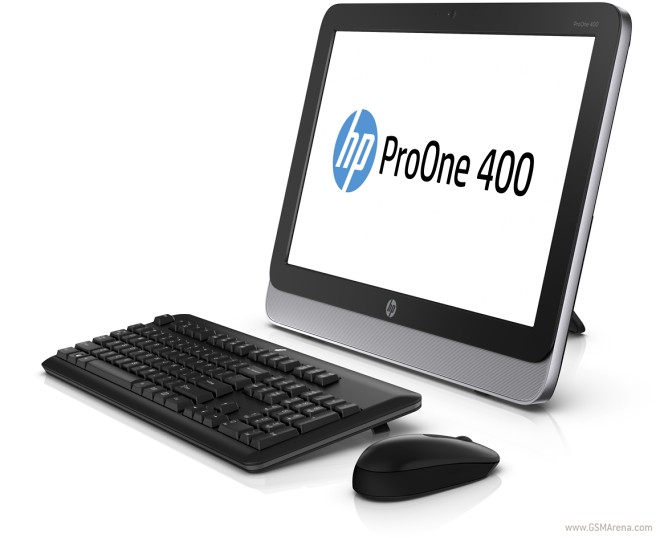 The 205 is targeted at the entry level of the AiO market, with a dual-core AMD processor, up to 8GB of RAM, and a 500MB, 1TB or 2TB HDD. The 18.5-inch non-touch display will be stretched rather thin by the 1366 x 768 pixel resolution, but it does have the full slew of connectivity options including USB 3.0, wired and wireless WiFi, 720p webcam and 7-in-1 memory card reader.
The 2-in-1 HP Pro x2 410 notebook features an 11.6-inch display of 1366 x 768 pixel resolution, alongside either a Core i3 or i5 processor, 4GB of RAM, and a 64, 128, or 256GB SDD. There are included HDMI and ethernet ports, as well as one of three WiFi adapters. The Pro x2 410s detachable touchscreen weighs just over 800 grams, while the keyboard weighs in at 1.5 kg.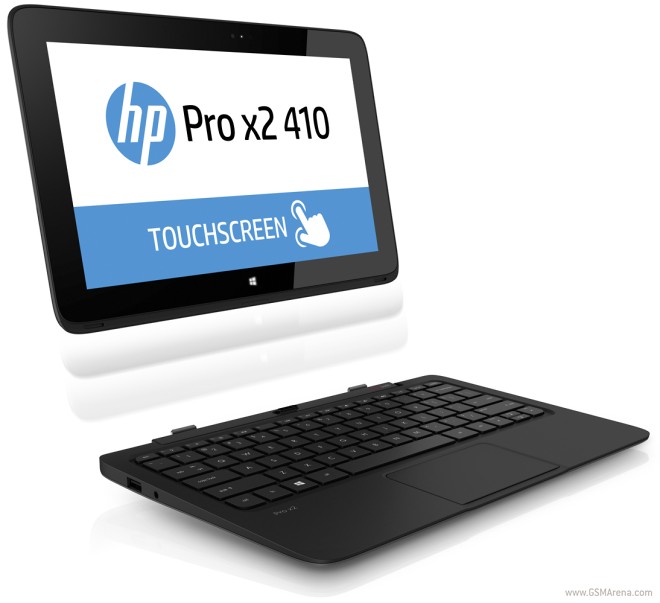 Finally, the entry-level HP 350 G1 notebook features a 15.6-inch display of 1366 x 768 pixel resolution. Inside the base model is a dual-core Intel Celeron processor, 2GB of RAM, and a 320GB HDD, but upgrades to the Intel Core family as well as expanded storage options are also available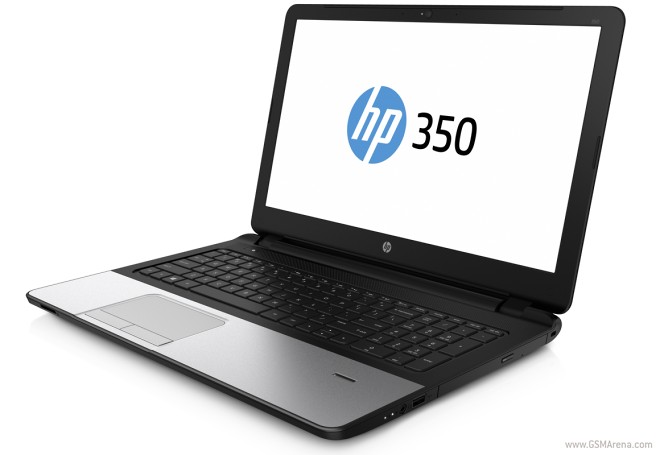 The Android-powered Slate 21 Pro will start at the incredible $399 price point, which is great for a 21.5-inch device. The HP ProOne 400 and HP 205 AiOs will start at $649 and $449, respectively, while the HP Pro x2 420 and 350 G1 notebooks can be had for as low as $899 and $399, respectively. All devices are available now from HP's official site.