Today HP put out a press release detailing its future EliteBook Folio lineup and primarily EliteBook Folio 1020, which looks pretty amazing. The laptop family is said to be the industry's thinnest and lightest business-grade lineup ever.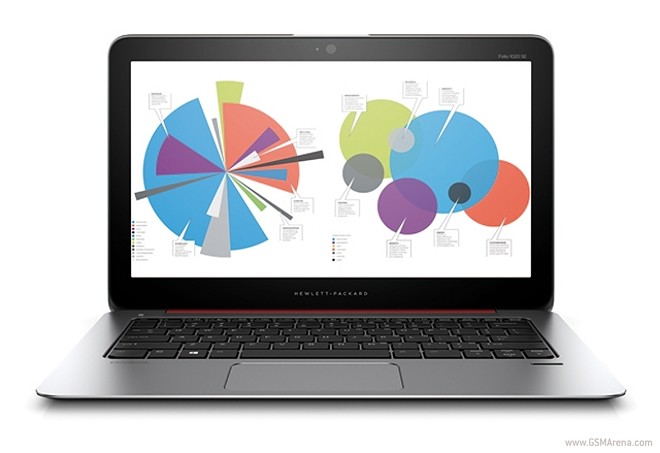 Initially the California based giant is planning to offer two units in the new family – 1020 and 1020 Special Edition (SE). Both will feature a razor thin 15.7 mm body, made from magnesium-lithium alloy and reusable carbon fiber and will weigh just over 1kg (1.2 kg for the Folio 1020 and probably a little bit more for the Special edition).
The two devices are also said to offer exceptional business-class performance and security. The amazing form factor and suggested battery life of up to 9 hours, combined with Intel's latest Core-M ultra-power efficient processor technology form a sure recipe for success. HP is definitely aiming at mobile enterprise users, which is further proven by the incorporation of various security standards and technologies within the devices. Both the EliteBook Folio 1020 and the EliteBook Folio 1020 SE will be packed with things like: certified Trusted Platform Module (TPM) 1.2/2.0, pre-boot authentication, fingerprint reader and the exclusive HP Sure Start self-healing BIOS all to ensure the necessary security for serious enterprise grade operation on the go.
Other hardware, detailed in the press release includes a sharp 12.5 inch Quad HD display, with optional touchscreen, as well as a newly designed HP premium keyboard that is set to provide consistent key response. The ultra-portables will also be equipped with a 720p webcam and HD Audio with DTS Studio Sound and a special noise cancellation software bundle, to ensure maximum quality in teleconferences.
Even more interestingly the new Folio 1020 laptops will remain true to the EliteBook name and are said to deliver formidable durability in a slick package. Both devices are designed to comply with the MIL-STD 810G standards, which means that they should be fine in the event of "military-grade" drops, shocks, humidity, heat and pressure.
The Standard edition EliteBook Folio 1020 is expected to hit the market around February 2015, with the Special edition following soon after in April. No prices have been disclosed by HP as of yet, but one would expect to pay a premium for what these business flagships bring to the table.