HP bought Palm and then nothing. Well, unless you count rumors of canceled tablets and leaving the smartphone market as something. But here's something official – a WebOS powered gadget by HP is coming after all…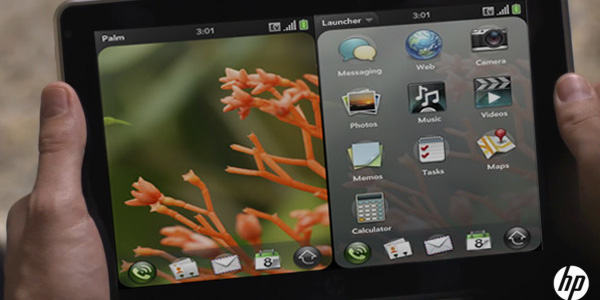 At first we had the HP Slate to look for – it was powered by Windows 7, ran Flash and everything. Then rumors started flying that the project was scrapped, that WebOS will replace Windows 7 in the would-be tablet department and so on.
Well, in an earnings call HP confirmed that there's a WebOS-based product will arrive in early 2011 as a response to the question if tablets are hurting netbook sales. OK, "product" could mean something else, but what? It's not like they can make a smartphone that can replace netbooks (the Dell Streak is a 5" tablet/phone but it can hardly take the place of a 10" netbook, can it?).