Day 0 of the MWC – which officially begins today on Monday – is drawing to a close, but fans of the superstars have gotten their fill. HTC unveiled the new One M9 and soon after that Samsung followed with Samsung Galaxy S6 and Galaxy S6 edge.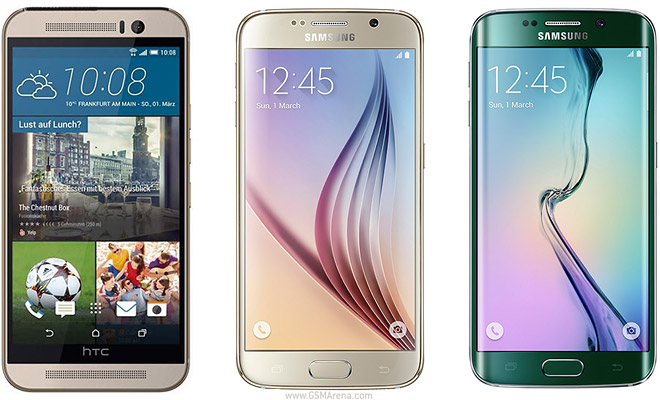 We have first-hand impressions from them, but we were curious what you, our readers, think of today's most wanted.
The HTC One M9 resolved the one standing issue we had with previous Ones – the low resolution camera. With a 20MP optically stabilized camera, the One M9 can duke it out with the best of them. The 4MP UltraPixel camera was relocated to the front.
Check out our hands on for more details.
Samsung's issue was elsewhere – utilitarian design. So the company unveiled the sleek Galaxy S6 (6.8mm thick) and Galaxy S6 edge (7mm thick) with metal frame and glass backs. The S6 edge has a three-sided display, with sloped portions on the left and right, doubling the achievement of the Galaxy Note Edge.
Before you cast your vote, check out our hands-on time with the Galaxy S6 and with the Galaxy S6 edge