If you watched Google I/O 2012 keynote, you would remember they showcased a game called Horn during the Nexus 7 announcement.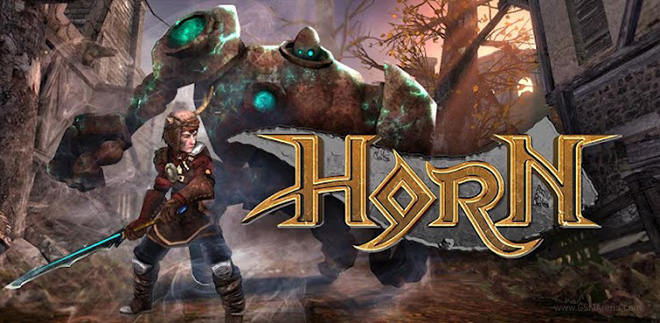 Well, the Android version of the game has now finally been released, just couple of weeks after the iOS version came out.
In case you didn't watch the keynote, Horn is a third-person action adventure game featuring some stunning 3D graphics and character designs. The premise of the game is that you are a young blacksmith's apprentice named Horn out to free the world that has been overrun by these gigantic monsters. No guns and rocket launchers here, you will be taking them on the old fashioned way, using swords and crossbows.
I must say, looking at the video, the game does remind me a lot of the Shadow of the Colossus, especially the part where you have to take down creatures several times your size. Even in that game you had nothing but a sword and a bow and arrow and were mostly alone throughout your quest.
The Android version of the game is optimized and limited to running on devices with NVIDIA Tegra 2 and Tegra 3 chips. It's not clear whether this is a limited time thing or if it is permanent.
Both the iOS and Android versions cost $6.99 respectively and are now available on the App Store and the Play Store respectively.