Today Hitachi announced its Dekstar 7K3000 hard drive – the world's first to offer 3TB storage and 7200 RPM speed. The 3.5" drive also supports 6Gb/s SATA interface and packs a whopping 64MB cache.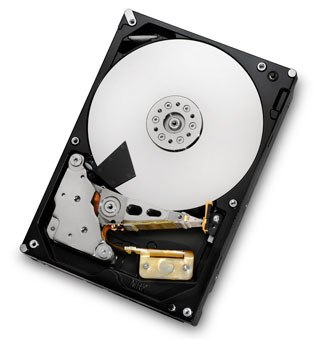 These specs should give it an edge over the other available 3TB internal drive – the Western Digital 3TB Caviar Green, which only runs at 5400 RPM.So if you have been delaying that hard drive update for until 3TB units get up to speed it might be time to jump in. The Deskstar 7K3000 offers maximum interface transfer rates of up to 600 MB/s and media transfer rates of up to 1656 Mb/s.
There's no mention of pricing or target launch date just yet but those should be revealed in the coming weeks.