Google updated its Calendar app for devices running Android Jelly Bean 4.1 and above and those of us that are heavy Calendar users can now enjoy a variety of colors for events. There's also the option to set a default calendar (if you have more than one) as well as a nifty new date and time picker interface.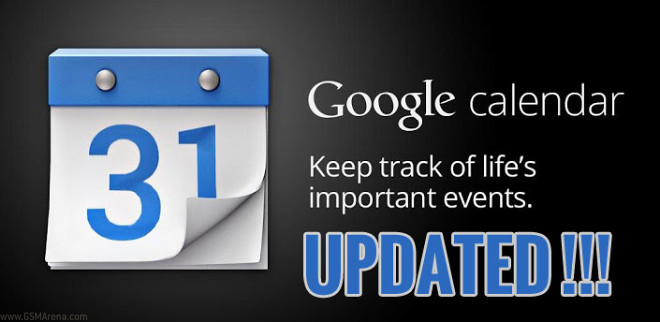 The most notable improvement are the color options, which have finally arrived to Google Calendar and are probably the best way of organizing events – for instance birthdays purple, work stuff in red, personal errands in green, etc.
The color-coding option has been a big part of Apple's Calendar for some time now and comes really handy when you're browsing through your Agenda view so it's a welcome feature for Android as well.
The new date and time picker interface is pretty simple and intuitive. You get a clock-like interface and you drag the clock hands to the time you wish.
You can get the new app from Google Play on your device or by following the Source link below.