Snow is an awful thing, right? It slows down traffic, makes a mess of the sidewalks and makes the very idea of going out seem like a nightmare.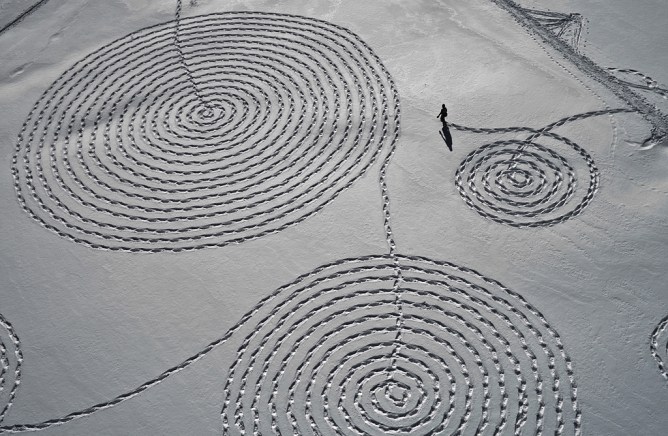 Except that it doesn't always have to be like that. If you have lots of free time, a spark of creativity, warm boots and a multirotor RC helicopter at hand you might turn all that snow into art.
Just check out what this gal, called Sonja Hinrichsen did. Words will hardly do it justice, so we'll just let you enjoy the photos.
How do you create this sort of stuff, you ask? Well, you just draw a plan and start walking in circles. Ah, ok, I guess, you wanna know the details. The technical side of capturing the footage is a bit more complicated but it all boils down to this: you build yourself a multirotor RC helicopter similar to the Parrot AR.Drone, but bigger and more expensive, you strap a camera on the thing, you then spend gazzilion of manhours learning to fly the thing so good and only then you go shooting art like that from the air. Piece of cake!
Here, you can check out a behind-the-scenes video of how this particular thing was shot.
You can find the complete gallery of snow circle photos by following the source link below. A-m-a-z-i-n-g!