Android's mascot, affectionately known as Bugdroid, has become instantly recognizable in the mobile world and it has already gone several transformations to match the dessert a given Android version is named after. But Bugdroid wasn't the first mascot.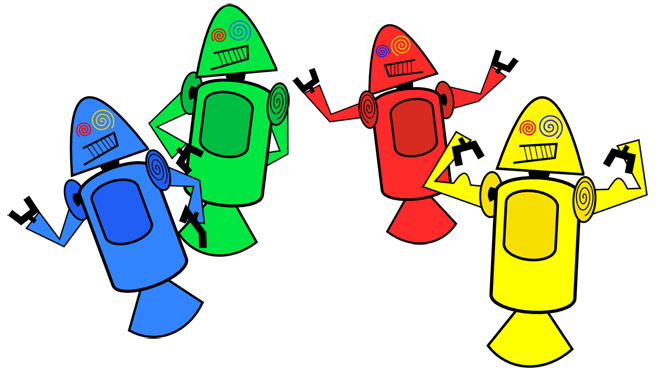 These loopy-looking robots were. They were created by Dan Morrill, who worked in developer relations, when he decided that slides for a presentation to Google's dev team needed eye candy.
These were never used officially, but apparently they lived long enough to pick up a nickname – Dandroids.
While the Dandroids are not without their charms, I have to say I'm glad Google went with the Bugdroid design (done by Irina Blok).
Mr. Morrill isn't done with the Android trivia. The second internal developer launch of Android was called R2-D2, short for Release To Developers 2. Due to trademark considerations, Android's naming scheme moved on to desserts – an idea by Ryan PC Gibson.