The Google Nexus 4 and Nexus 10 devices launch today on the search giant's Play store in the UK and Australia. Already they've been sold out and we expect the same to happen in the US later on.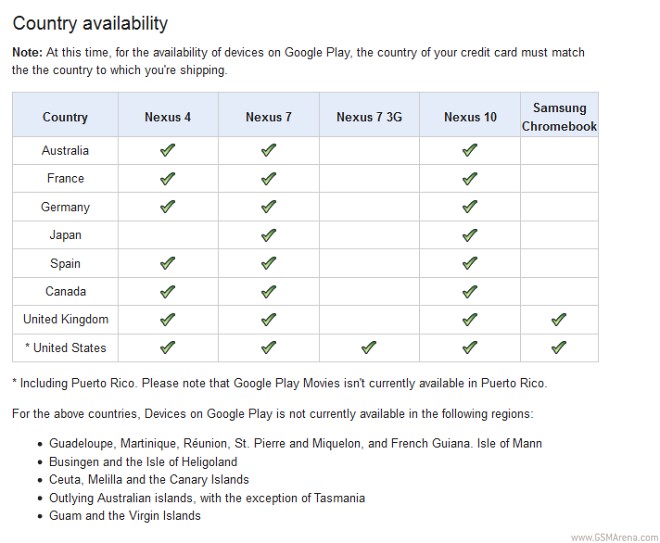 But if you're living outside of the said countries and wish to get a clue whether you'll be able to get some Nexus goodies we've got you covered.
The Nexus 4 is available in from Google's online Play store everywhere except Japan, while the Nexus 10 is being sold in all countries that have Google Play Store for devices.
If you live close to either of the countries listed in the table and wish to order a Nexus device to be shipped to you we've got bad news, though. Your credit card would need to match the country that sells the Nexus devices for you to get one.