We came across a very interesting tablet that came all the way from China and landed in our inbox. The Marvel TBT-10C 7″ Mercury Pad Tablet is a 7-incher, running Android 2.3.1 Gingerbread, with a 1GHz Samsung S5PV210 A8 processor, 512MB RAM and has a 800×400 (WVGA) multi-touch display among other specs. And it looks ghastly similar to the iPhone 4, doesn't it?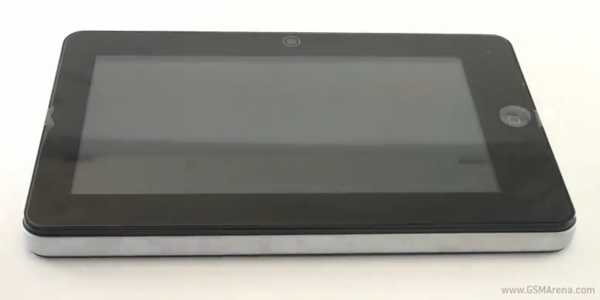 This tablet is certainly nothing out of the ordinary, especially coming from China (fake Apple retail stores anyone?), and is easily outclassed by the current crop of Android tablets with its so-last-year single core processor, WVGA-only screen (even if it is 7″), 2 MP camera and the fact it just looks like a cheap iPhone rip-off.
The Mercury Pad will support all 2.3 apps on the Android Market so it will, at least, have decent support as far as software goes.
Here's a demo video of the thing in action, um enjoy!
The price for this tablet is $259 and it's in stock currently. Now comes the number of units that are actually in stock – wait for it – 92! So there you have it, if you're quick enough you could get this one before it goes out of stock.