It looks like the Sony Xperia Z SO-02E for the Japanese carrier NTT DoCoMo is using a display unit with noticeably better quality than its globally available C6603 counterpart. A photo shoot, comparing the screens of the two devices side by side reveals the difference.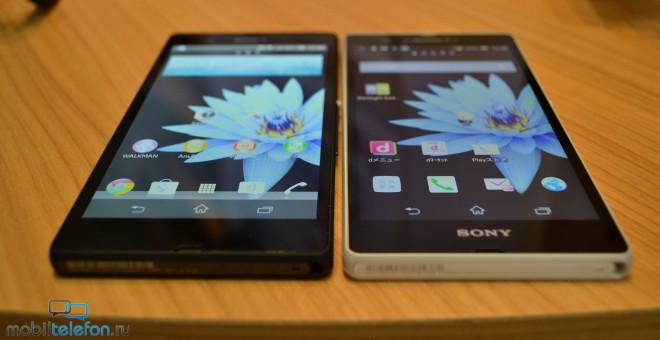 As you can see in the image above, the Sony Xperia Z SO-02E sports a display visibly punchier colors and arguably better viewing angles. The blacks are much deeper too – an occurrence which is particularly visible in the area with the Android navigation keys.
Below is a video of the two devices side by side. The clip also reveals that the Japan-only Sony Xperia Z features a noticeably sharper display than its global counterpart.
It turns out that the folks who prepared the photo and video comparison of the two devices' displays were told that the NTT DoCoMo version sports an IPS display panel. An upcoming update for the global Sony Xperia Z is expected to bring display calibration on board. It is doubtful however, that it will have a massive impact on overall display quality.
When we reviewed the Sony Xperia Z, we were left a bit underwhelmed by the performance of its display. An IPS unit like the one on the Japanese version would have likely resulted in a different outcome.
Update: The guys from XDA dug a little deeper into the issue and found out there was no hardware difference between the two screens. The only difference is in the calibration of the two panels and the selected themes (darker backgrounds for the Japanese unit and gray ones for the European one), which makes the contrast on the European Xperia Z look worse than it actually is.