We already told you how much we like the Tablet Z. It is a great tablet with impressive high-quality hardware and design, plus it's water and dust resistant just like the Xperia Z smartphone.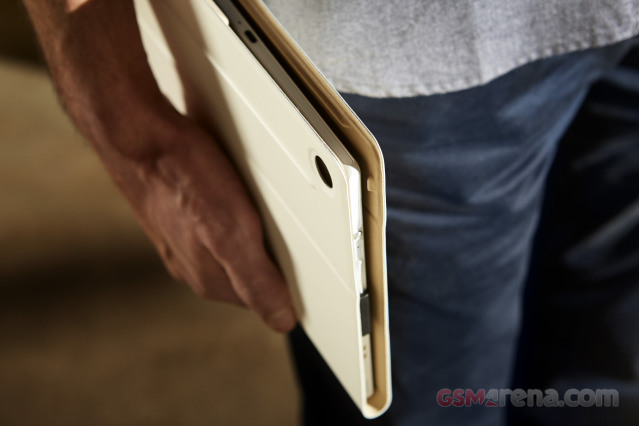 The Xperia Tablet Z, just like other popular slates, will surely need some accessories and Sony is ready with the official lineup.
Sony SGPCV5 Carrying Case will be available in black, white and red paintjobs at €80. It also doubles as a stand with three different modes.
Sony SGPDS5 Cradle costs €40 – it seems like a low price for such accessory, but as it turns out it only acts as a charger (and a stand of course). There are no additional ports, battery or speakers. It's not a docking station. Luckily, it has a hidden adjustable kickstand at the back (similar to the Surface one).
Finally, there is the Sony SGPFLS4 Screen Protector, which will sell for €20. Since the Xperia Tablet Z has a scratch-resistant and shatter-proof glass I don't think there is a reason why you should require extra protection for the 10.1-inch display.
The Xperia Tablet Z is expected to become available worldwide in Q2 and should cost around €700. We are looking forward to meeting it in our office for a proper review.