You can't blame Nokia for bad organization. The Nokia World keynote went well and the Finish manufacturer has even taken care of posting a rich array of promo videos for their new toys to YouTube. In this case we'll be focusing on the Asha family of S40 phones.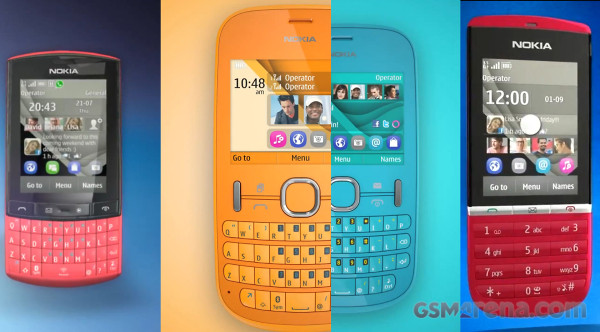 The videos are short and colorful and showcase each of the key selling points of the new Nokia devices. We've naturally compiled them up below for your viewing pleasure.
The Nokia Asha 300 offers a 1GHz processor, 5MP camera, touchscreen display with a physical keyboard and HSDPA connection.
The Asha 303 is reminiscent of the X2-03 Touch n Type with a full physical QWERTY keyboard and a 2.6″ capacitive touchscreen display. It runs on a 1GHz processor and offers a 5MP camera. Connectivity includes HSDPA and Wi-Fi.
The Asha 201 is a QWERTY messenger for easy on-the-go texting.
While the Asha 200 retains all the features of the 201, it adds dual-SIM support for those users that have more SIM cards but don't like carrying two devices at once.