Do you wonder how the Times Square in New York looked during the Samsung Unpacked event yesterday? Don't worry – Samsung has you covered. The Koreans just released a few dozen photos that should help you get a taste of the atmosphere. There are "Be Ready 4 The Next Galaxy" boars all over the place and a huge crowd waiting in line to enter the Radio Music Hall.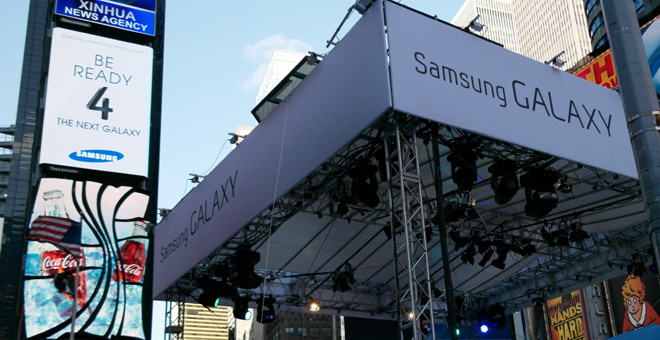 Samsung also gave us some shots of the inside and outside of the Radio Music Hall while the event was happening.
The flash mob guys are also in the pictures. Enjoy!



Samsung Galaxy S4 announcement in New York