Since Apple's World Wide Developers Conference brought iOS 7 to the world of iTech enthusiasts, we've waited to see the cool facelift running on the iPad's 9.7″ Retina.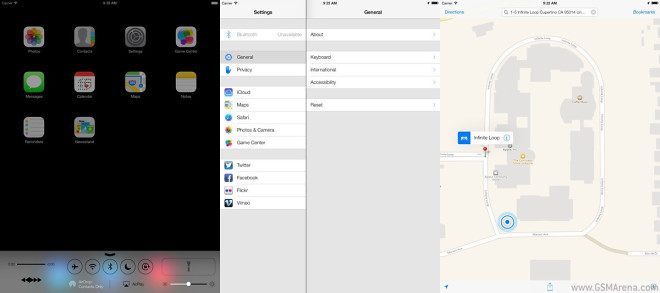 Well, the wait is over as early screenshots of iOS 7 running on the bigger canvas have surfaced. It all looks as you'd expect it to and the OS has been nicely optimized to make best use of the extra screen estate.
Here's a heap of screenshots of what iOS 7 looks like on the Apple iPad. The settings menu is split in two, command center is much more space-efficient and there appears a flashlight shortcut, which just goes to show that this is probably a very early release.
Moving on, a tech-savvy Twitter user named Hamza Sood has found a hidden settings menu in iOS 7, which allows users to tinker with zoom animations, folders, control center, app slider and just about everything on the SpringBoard.
An interesting option are nestled folders, which let's you insert a folder into a folder but a lot of tedious animations are involved, which takes some of the fun out.