Extremely popular online card game Hearthstone: Heroes of Warcraft, based on World of Warcraft characters, is now available on smartphones. Whether you have an iPhone or an Android smartphone, you can now download and play the game on the small screen.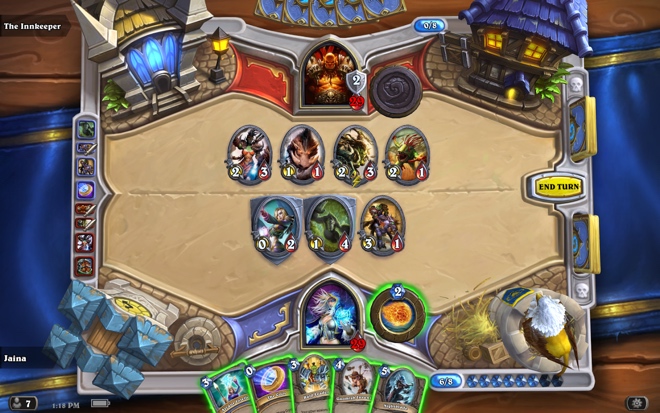 Hearthstone is originally a PC game that was ported over to the iPad last year and later on to the Android tablets. Since then it was limited to the tablets, which made sense since the game requires moving around small objects that may not have worked well on small screen phones. However, with phones getting bigger every year, that may not really be a concern anymore, so it's logical to have the game running on smartphones as well.
I tried the game on an iPhone 5s and the Nexus 5. On the iPhone, it was difficult to play due to the small screen but the game ran fine. The Android version was a disaster, however, at least on the Nexus 5. The performance was terrible and at one point the game froze so bad I had to restart the phone since the phone had stopped responding as well. Some others have had less issues though so your mileage may vary depending upon your device.
As before, the game is free to play but you will have to spend on additional card packs if you really want to enjoy the game.