Does an innocuous piece of code hold the key to an unknown HTC? Sources claim that this leaked user agent profile (or UAprof), makes reference to a previously unknown HTC device, codenamed the Mecha S.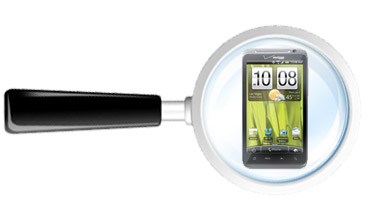 UAprofs traditionally are used to display a device's properties with regard to webpage rendering and MMS exchange. This one mentions the 'HTC_Mecha_S', which has lead people to believe this to be a small version of the HTC Thunderbolt as the Thunderbolt went by the codename 'Mecha' itself. Although the 'S' purportedly stands for small, there are other clues as to the nature of this device. Screen resolution is noted as 320×480 HVGA which compared to the Thundebolt's 480×800 4.3″ screen, means that this new device will either be physically smaller or be a lower-end device aimed at a different demographic.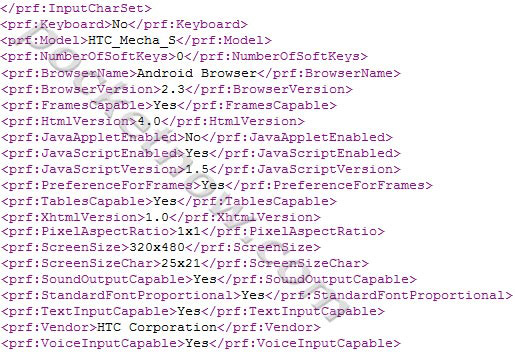 HTC have seldom affixed "mini" to their device names, with notable mention going to the HD mini, in an attempt to captialize on its bigger brother's success. What the UAprof also clarifies is that it's definitely a CDMA device were dealing with. The other big US carriers all having upcoming HTC devices, (T-Mo with the Doubleshot, AT&T with the Holiday and Lead and Sprint with the Kingdom and Shooter) this could well be Verizon's share but for now that's all we have to go on. Roll on a mini thunderstorm if you ask me.