When Google replaced the Talk application on Android devices with Hangouts, they also took away the ability to check if a particular contact was available online, indicated by a small colored dot. Hangouts would occasionally show a green line below a contact name if they are online but that only worked for a handful of frequently contacted users.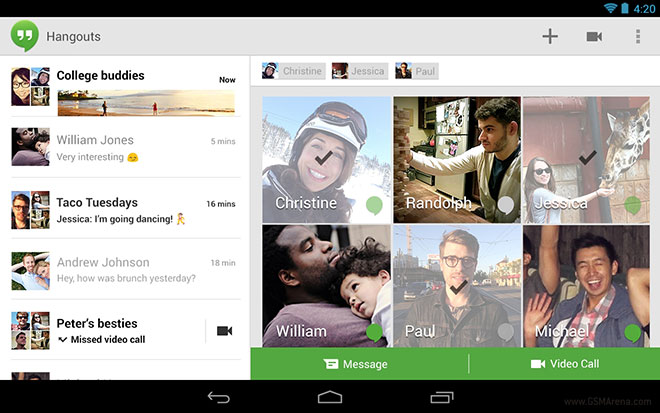 The latest update thankfully takes care of this annoyance. Now, you will see a small green icon next to your contact names that indicates if they are online or not. It doesn't have the same ability to select multiple availability status or a custom status message as Talk but this is better than nothing.
Other changes in this update include:
● Contacts are now organized by People you Hangout with, Suggested People, and Other Contacts
● Long press contacts in the New Hangout screen to hide them
● Invites are now above your conversations so they're easier to find.
● Pinch-to-zoom photos
The update will be available for download in the Play Store. Alternatively, you can download it from the link below.