Although 3D tablets without glasses have been available since early this year, they haven't really captured the hearts, and more importantly, the cash of interested consumers. Hammacher Schlemmer is looking to change that with the No Glasses 3D. It is so confident that customers will enjoy their product that they offer a no questions asked full refund to anyone unhappy with it, along with a lifetime warranty, which is almost unheard of in the mobile tech world these days.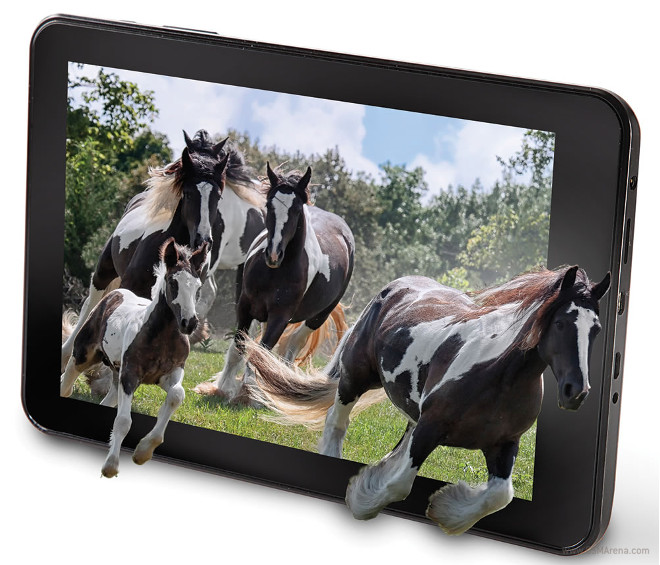 The unique retailer is offering what it claims to be a revolutionary 3D experience on its tablet. Utilizing a parallax barrier over the tablet's display, the screen creates the 3D effect without requiring you to wear special glasses. This is achieved by the parallax barrier displaying separate pixel sets to the user's eyes – much like the LG Optimus 3D back in the day. Unlike other 3D technologies, the parallax barrier is supposed to provide an easier, unstrained viewing experience.
As cool as the 3D technology on the No Glasses 3D might be, the rest of its specs seem significantly dated. The rear camera packs on a 2MPsensor and a 0.3MP for the front facing one. The 8″ screen is packing the rather modest 1280 x 800 pixel resolution. There's no mention of the processor or amount of RAM on the tablet, but we do know that it comes with 16gb of internal storage with, thankfully, a micro SD card slot.
If the No Glasses 3D seems like your kind of bag, you can pick it up from their site for $349.95 by following the source link.