Smartwatches fall into two categories – a functionality-first type with square displays and looks-first with round design. An ideal execution of the second type will be an actual watch with a real movement and hands, but also with a display hidden in there somehow.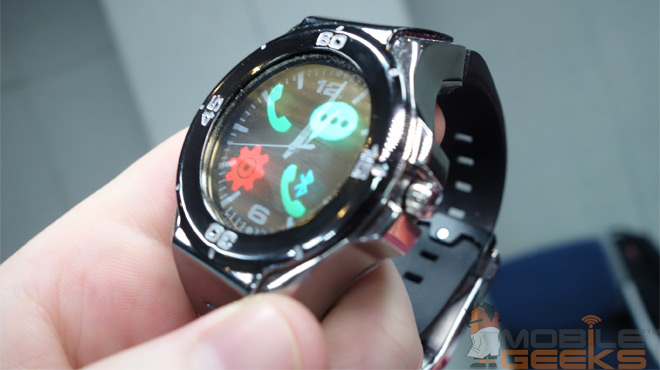 It's the "somehow" that's the crux of the issue but Longshine Technologies thinks it has the answer – a transparent OLED touchscreen.
The company is an ODM – meaning it manufactures devices that other companies brand but is considering its own line of devices. The two platform demos are the Halo 1 and Halo 2.
Both feature a real Swiss or Japanese watch movement and physical hands. The protective glass over that is where the magic happens, the transparent OLED display. It's a new technology and its specs are far from impressive – 96×96 pixels with 256 colors per pixel. It's a touchscreen so you can operate the watch like Android Wear and Tizen watches.
Actually they run full Android – heavily customized 2.3 Gingerbread instead of the bespoke Wear version of the OS. Still, like Wear, the two smartwatches are tethered over Bluetooth to a smartphone. The Halo 2 features a 2G modem so it can do voice calls independently.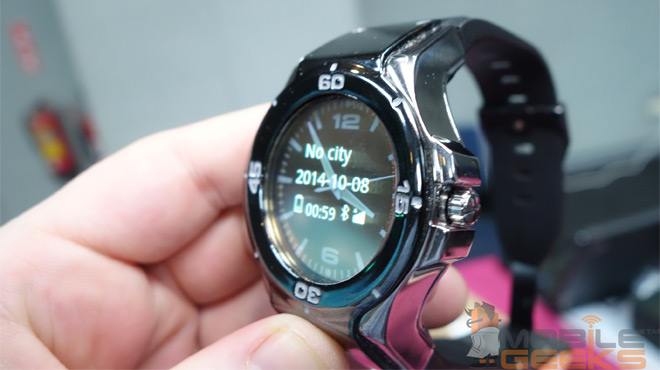 Both are powered by an ARM-based Intel XMM 2231 chipset with a 300MHz processor. It's paired with 512MB RAM and 4GB of internal storage.
The Halo 1 has a 240mAh battery, while the Halo 2 has a 350mAh one, plus a 2G antenna and a SIM card slot integrated into the strap. The watches are expected to last over 3 days, in large part thanks to the "always-on" functionality of an old-fashioned watch.
Longshine Technologies can add IP53 or IP54 water-resistance to the watches if desired.