Halo fans rejoice! The developer 343 Industries revealed more spicy details on the upcoming sequel of the highly anticipated Halo series.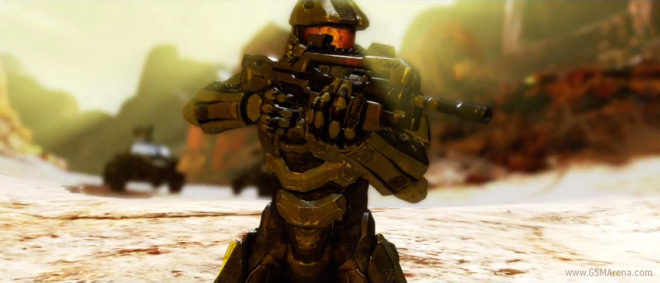 As you should know, Bungie is no longer behind the Halo games. Instead, the 343 Industries studio has the responsibility to give the Halo universe a second life. It already has one Halo project – Halo: Combat Evolved Anniversary – the remastered version of the first Halo game.
The guys over at Pocket-Lint managed to get a glimpse of the Halo 4 multiplayer. Of course you can see the new graphics as well. There are no details on the single player, the story, characters and other important stuff, so just don't get your hopes too high. Enjoy the video!
Halo 4 will be released only on Xbox 360 this holiday season. Halo is one of the consoles' landmarks, so 343 Industries must do it right, for their and for the Halo fans sake.
Also, in case you've missed the news because of all the MWC 2012 stuff (as I did), here is the launch trailer of another console (and PC) benchmark– Mass Effect 3. The game kicks in tomorrow in the USA and Canada and Friday in Europe. The iOS Mass Effect Infiltrator will be released on the same dates.