Today the world is coming to an end. All Hell is freezing. Pigs can fly. Many of you will sell their soul to the devil to repay those bets they've made years ago. Yes, it's been 14 long years, but it's finally here.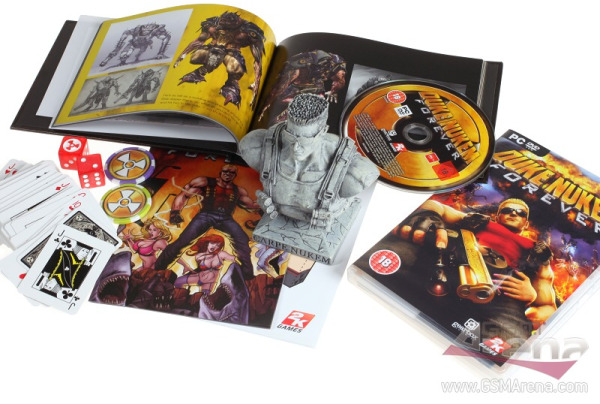 Duke Nukem Forever is out. And I've secured the special Balls of Steel edition in all of its glory – and here comes the unboxing on video.
Here are a few pictures, because you need more.





Duke Nukem Forever Balls of Steel Edition unboxed
Whatever things you postponed until the Duke Nukem Forever is out (because you knew it was never coming out), now it's time to act to your words. No more excuses. Whatever it is – some money bets, fixing something that can't be fixed, buying a console (arh, you, console hater!), finding a girlfriend or finally getting married – now is the time. Off you go! Cause moments like this are like watching a full solar eclipse, they only happen once in a lifetime.
It's time for: Come get some!