We're not much for popularity contests but we're popping the champagne for this one – GSMArena.com has broken into the Top 300 web sites on Alexa's rankings for the first time in its history.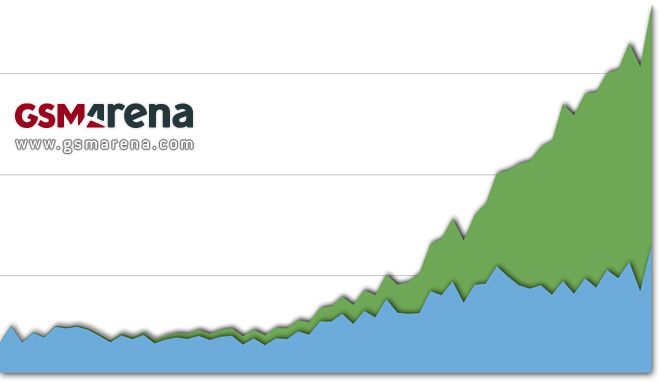 We've briefly entered this exclusive club for a few days before but Alexa's Global Rank is calculated over a three month period.
We serve 11 million pages on a daily basis – that's a lot of eyeballs on our news articles, blogposts, reviews and device specification pages. That comes from 1.9 million unique visitors a day, you can find some interesting stats over here.
At this pace we'll soon hit the 9 billion info pages mark (this excludes user-generated content such as comment pages and opinions as well as homepage hits). It was seven long years ago when we hit our first billion, looking back that was seven years after the site launched. The second billion took just two years and growth has been accelerating since.
We'd like to thank all of you, our readers, for all the loyalty and support you've shown us. We've tried to stay objective throughout the shifts in the tech market and to provide accurate, relevant, interesting information. Our initial focus on phones has expanded to tablets and, through our blog, a variety of other topics and it was your constant feedback that guided us through the process. We will keep looking for new devices to review, new tests to put them under and up-to-date stories to bring to you.