The luxurious phone manufacturer Gresso just announced yet another customized version of the Apple iPhone 4. Dubbed ArtPhone Lady Noir, this version of the iPhone 4 comes with either black diamonds or Swarovski crystals ornaments.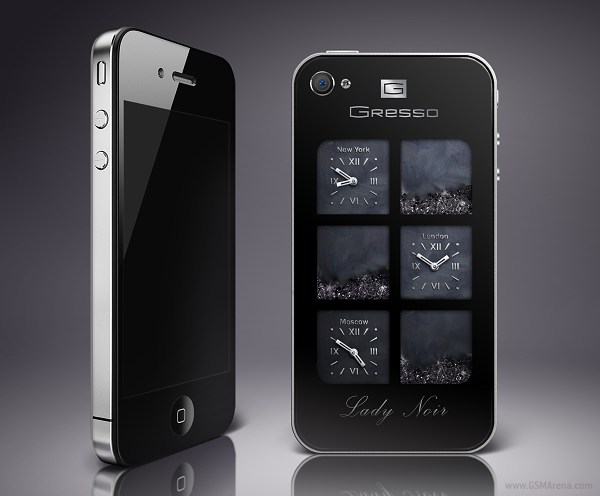 For your $30,000 (diamond version) or $7,000 (crystal one) you are also getting diamond-coated mineral glass to replace the regular iPhone 4 glass panels. There are also three hand-assembled clocks at the back that offer Swiss precision.
If you have that much money to spare, you may get one from Euroset stores or from Gresso's online boutique.