I'll admit it – if it wasn't for socketing stuff in Diablo II with gems, I probably wouldn't know much about rubies, sapphires and diamonds. And those are the staples of luxury phones – sapphire crystal for the screen, rubies for the bearings and inset diamonds for opulence.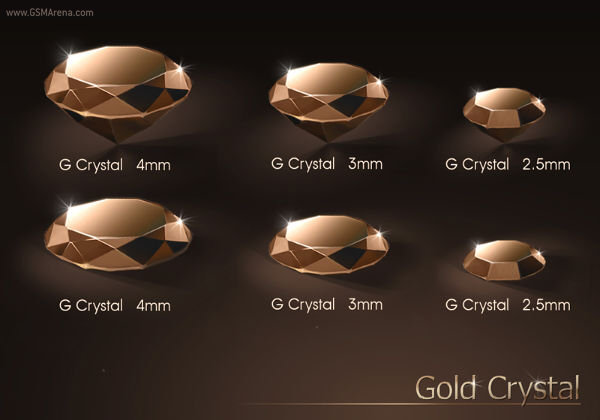 So, you can understand why I was so confused by Gresso's new product – gold "diamonds". Yep, diamond-looking crystals made of 18K gold. Whether it makes sense or not, they went ahead and used them to enhance their customized iPhone and they even made a new case for it too…
Gresso has created two different cuts for their golden crystals, each coming in three different sizes (2.5mm, 3mm, 4mm). How a diamond is cut is important – all those angles have to be carefully calculated to give the diamond its characteristic sparkle. Apparently Gresso did something similar for their Gold Crystal, achieving "unusually bright, colorful play of light".
The crystals will probably make their way to future Gresso products, but they are debuting on an updated African Blackwood iPhone – the iPhone 4 Gresso Gold Crystal, decorated with 2.5mm "crystals" made of gold. There's the alligator skin carrying case, the Gold Crystal Case, too.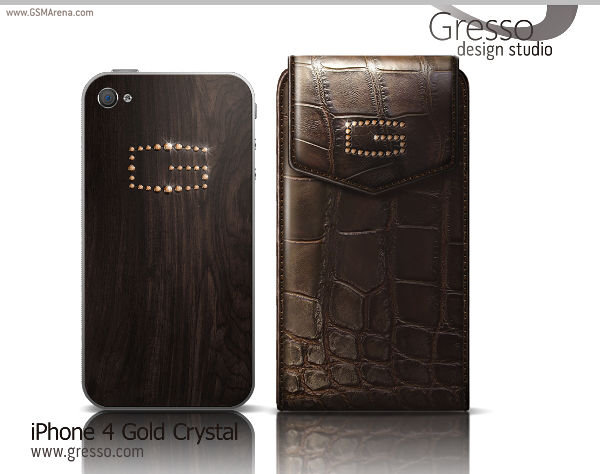 These two will be available "in 2011" as will the Gold Crystals themselves. The price for the iPhone 4 Gresso Gold Crystal is $15,000, while the Gold Crystal Case is a steal at $1,000 (and yes, I double checked the zeros). There's no pricing info on the individual crystals for the affluent DIY enthusiasts.