Google and BBC have teamed up for a little reasonably-priced car challenge at Top Gear's track – the Dunsfold Aerodrome. The project involved the most popular tame racing driver, the Stig, and the Street View Opel (that's Continental Europe for Vauxhall) Astra.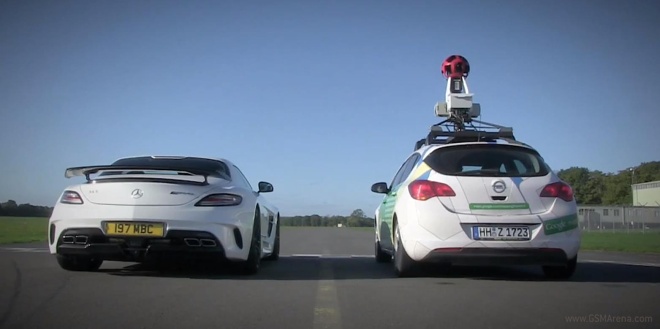 Aside from the standard Street View walkthrough of the famous track there's also a video of the Street View car and a rampant Mercedes SLS AMG driven by the Stig going alongside it.
Oddly, the video doesn't feature Jeremy Clarkson as a narrator, which we find disappointing. Still here it goes.