Keep users rejoice: Google has given it's note-taking service a major update.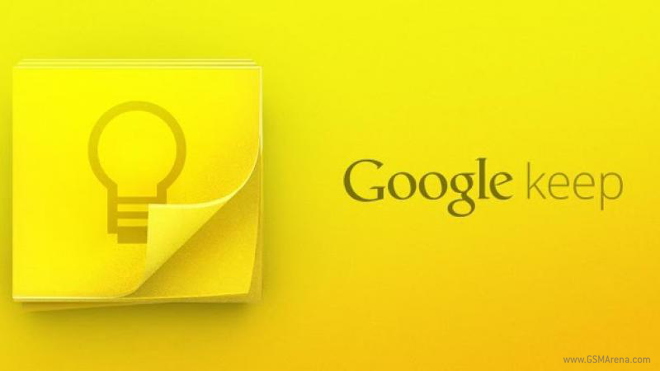 It's now at version 2.2, and will get a whole new slew of features, the most instantly recognizable of them being a way more colorful visual upgrade.
What you'll probably notice right away is the bright yellow-orange action bar. But the alterations are more than just superficial, there are some key functional updates as well.
Keep also now has searchable images that allow you to find printed text within the image itself. List settings have also received an upgrade, users can rearrange where checked or new items can be placed. The new trash bin keeps your deleted notes alive for a longer period of time. You can also make copies of notes, have a slide out menu with multiple account selection, and have your action bar match the color of your notes.