There's a new update pushed to Android devices that adds some very useful features to the Hangouts messaging app.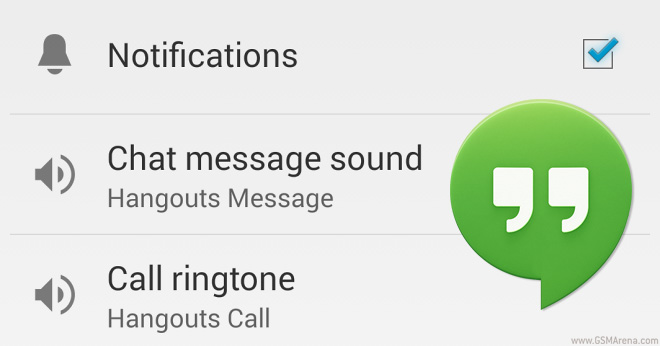 The latest version of the app, 2.1.223, allows you to choose custom message and ringtone sounds for specific hangouts or people so that you can finally distinguish messages from one friend to another.
As of the time of writing the feature looks to be present on the Android app only with iOS hopefully soon to follow.
The last major update to the app finally brought the ability to have SMS and hangout messages from the same person in the same thread, something most messenger apps lack. The HTC Sense built-in messenger app has been having that feature for a while and it has been working great, so we are glad Google followed suit.
You can download the update from your smartphone or the Google Play website in the source link below.