In spite of reports of Apple's booming enterprise success, it seems that Google has Apple beat when it comes to enterprise value.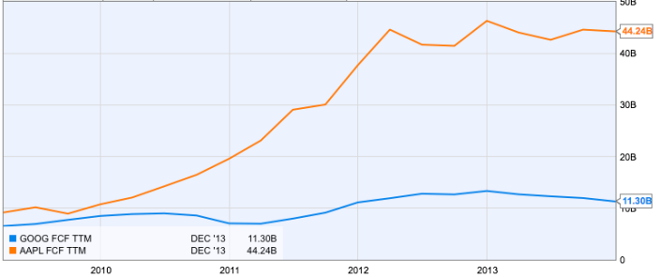 This doesn't mean that Google makes more money than Apple in the enterprise market, but just that it's value is higher. So what does this mean?
Well the total of all of Apple's liquid assets are definitely higher than Google's; this includes $141 billion dollars in cold, hard, cash.
What Enterprise Value does is it subtracts cash that a company owns, and bases the company's value on its shares. Apple's worth is $339 Billion whereas Google's is $342, currently, based on Enterprise Value.
So Apple has more free cash flow, but Google's value is higher. Which would you rather have?