Google just introduced another one of the cool side-projects of its software developers to the world. Dubbed Schemer, the new service aims to let you make better use of your spare time by sharing fun ideas with people around the world.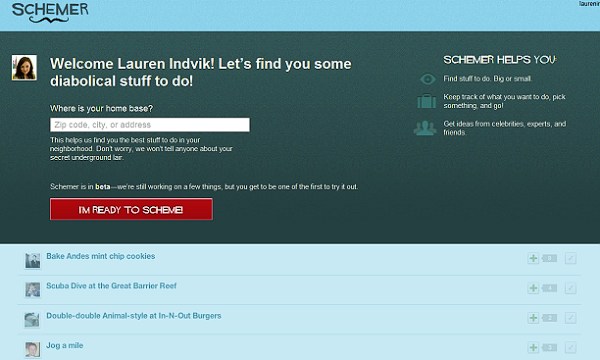 Here's what Schemer should, ideally be all about, according to the developers:
Whether it's exploring a new city, checking out a friend's movie recommendations, or just finding new activities for your weekends, Schemer lets you discover new things to do, share schemes with friends, and make the most of your day.
And here's the cool video they posted to promote the service.
Right now, Schemer is in the Beta stages of its development, so you'd need to apply and be lucky enough to get in. Hopefully, it will be made available to everyone (in the US) soon enough, though.