Google's Voice Search has come a long way since its inception, and the latest feature allows you to add multiple language support to your search queries.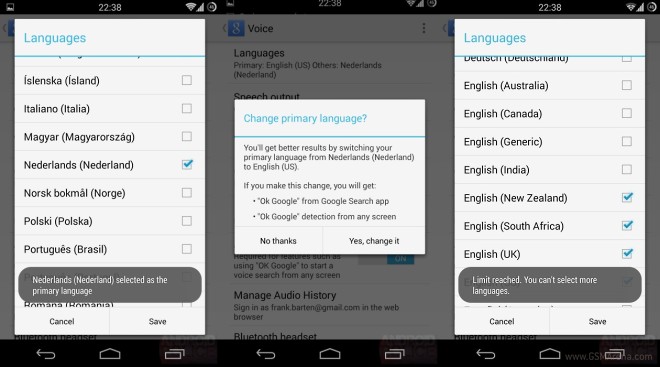 Not only does this help multi-lingual users by adding up to five supported languages, but even has the ability to differentiate between them in the middle of your query. This means that you can start in English, then throw in a word here and there in another language and Google Voice will recognize it.
This is a great addition as it doesn't force you to dig through the settings menu every time you want to search in a different language – you can simply select up to five languages for the feature to recognize constantly. "Ok Google" detection still only works in English, however.
The new feature is rolling out to devices, so keep an eye out for a Play Store update.