Google Voice search is great, but if your language isn't supported you have to make do with English and hope it recognizes your accent. Well, with the latest update, Voice search should work for 100 million new users across Europe in their mother tongue.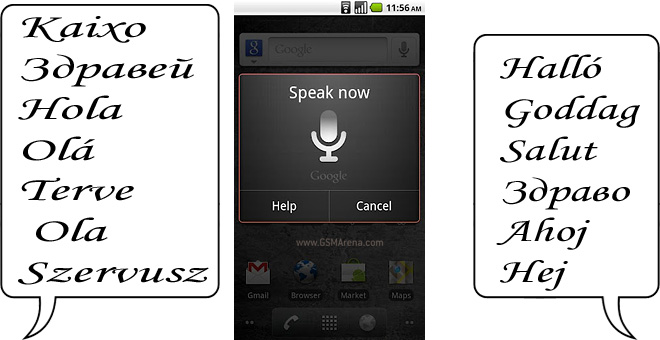 Google supported 29 languages up until, but now 13 new ones are joining the list for a total of 42 languages and 46 accents. Here go the new additions:
Basque
Bulgarian
Catalan
European Portuguese
Finnish
Galician
Hungarian
Icelandic
Norwegian
Romanian
Serbian
Slovak
Swedish
Romanian was reportedly easy for Voice search to learn, while Swedish took extra effort. No matter, if you have an Android 2.2+ device, the update should get to you soon (it's rolling out in stages).
If you don't have Voice search on your phone, you can grab it from the Play Store.
Note that Voice actions work only in US English, this update only allows you to search in those languages, not control your phone (e.g. ask for a song to be played, to get directions to some address and so on).