Google has released an update for the YouTube app on Android. The only major change is that you can now choose what resolution you stream the video at rather than have the app select it for you.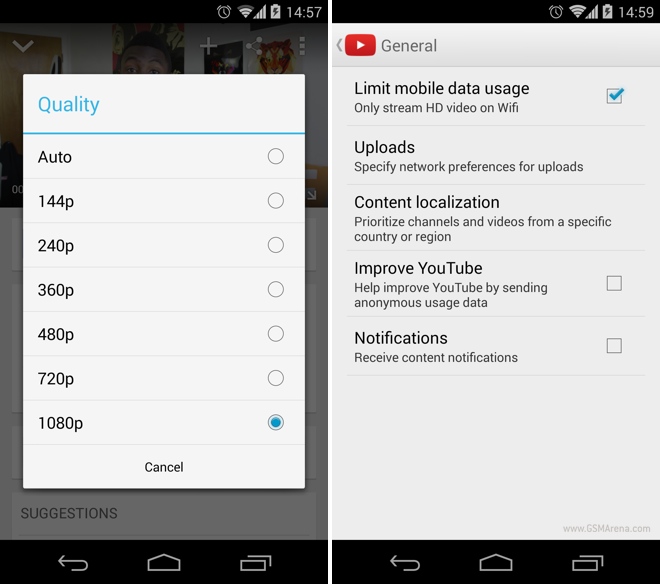 Now, when you click on the menu button in the video and tap on the gear icon, you will get a list of resolution options, from the eye-watering 144p all the way to 1080p. The max resolution will depend upon the video, of course. Even if you do come across a 4K video, however, the max setting is still 1080p.
Best part is that you can choose to select the resolution even on a 3G connection. Previously, the HQ option that was available for 3G streaming was noticeably worse than the HD option that was available on WI-Fi but now you can manually set the video to HD resolution even on 3G. You can, however, limit the app to non-HD resolutions from the settings for 3G connection.
There is one bug in the app, however, where the max 1080p option comes and goes as it pleases. Even when a video is available in 1080p or even higher resolutions, sometimes you will be limited to just 720p, even on Wi-Fi. Other times, the 1080p option would magically reappear. Hopefully, this glitch is solved soon.