Google has released a flurry of updates for some of its key apps on Android, including Google Search, Play Music and Play Games.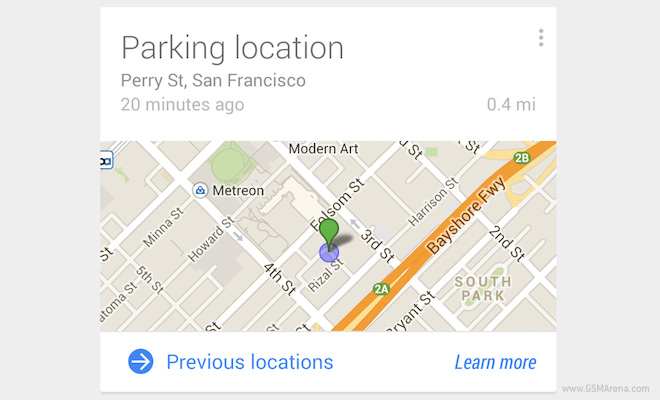 The first is the Search app (version 3.4.15.1143430.arm), which gets a cool new addition. The app will now try and determine the position of your car when you park it, so when you return you know where to find it on the map.
Other changes include:
New reminders interface with better arrangement of past reminders
Centralized list for nicknames under Accounts & privacy
'Help' and 'Send feedback' are now 'Help & feedback' (one item)
Offline mode no longer clears all cards, keeps cards from last update
Open some settings by voice
Next is the Google Play Music app (version 5.5.1509O.1140258), which lets you edit playlists within the app and share them after making them public.
Lastly, there is the Google Play Games app (version 1.6.07), which adds a redesigned slide-out nav bar, notification for gifts and requests and 'Matches' being renamed to 'Inbox'.
The updates are now rolling out and if you can't find them on the Play Store, you can download the APK files from the links below.