Google has updated two more apps for Android. This time we're talking about the search app which is simply called Google, as well as Google Keyboard.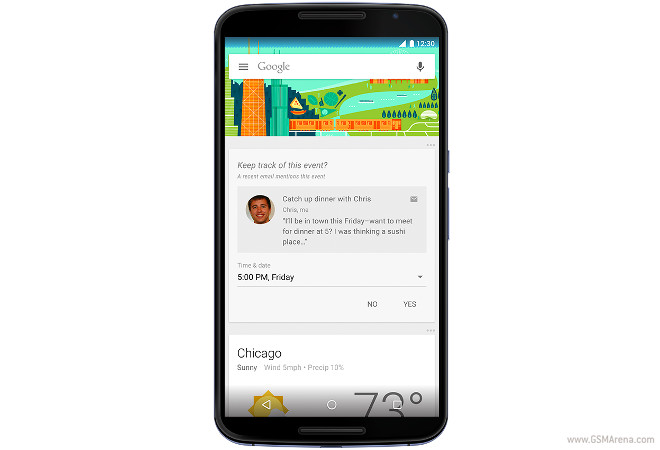 Both apps are infused with Material Design, sporting fresher, more colorful looks, and smooth animations.
The search app now lets you say "OK, Google" to ask a question even if your screen is off and your phone or tablet is off the charger, though this only works for the Nexus 6, Nexus 9, and Samsung Galaxy Note 4. Google will also go through your Gmail inbox, and if it finds stuff you've forgotten to follow up on, will prompt you to add plans to your calendar. This will show up as a new card in Google Now. Other Now cards help you keep track of your trips and to-do lists, and even tell you where you parked your car.
You'll be able to use the Google search app to search in other apps. When you speak your query, you can simply mention which app you want it to search, and it will. And you can now ask Google Now to flip a coin if you can't make up your mind about stuff.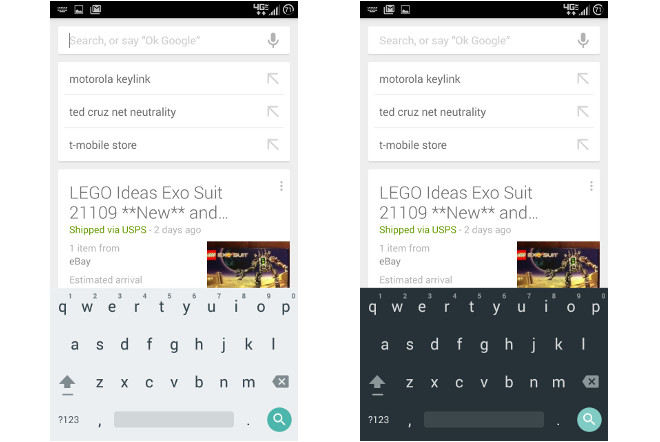 The Google Keyboard app's update is all about the looks – specifically, Material Design. It comes with two new themes, one light and one dark, which sport that fresh new look (as you can see above). To enable either one, after getting hold of the latest version of the keyboard app (and keep in mind that Google loves staged rollouts for such updates, so it might be a while until you'll have it), go to Keyboard Settings and pick either Material Light or Material Dark.