Google has released updates for both the Play Music and the Google+ for Android. First up, the Play Music features faster downloading of songs, which means songs you have stored online in your account are downloaded much quicker than before.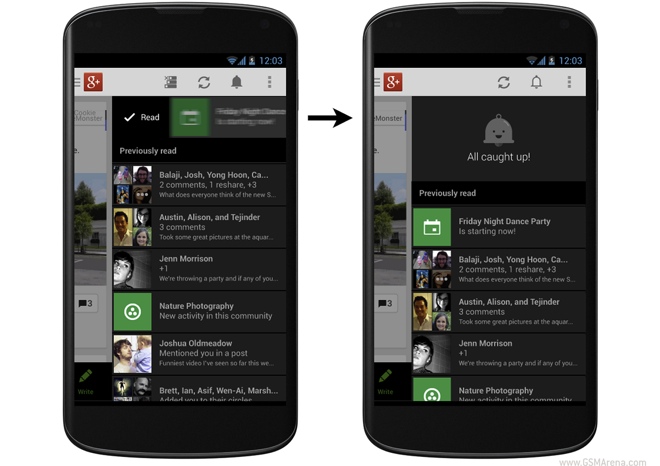 Other changes include new settings for mobile network bandwidth usage, search quality improvement and reduced data usage overall.
Next up is the Google+ app. The major new feature here is the way notifications are handles, or rather how they are dismissed. The new update makes use of the synced notification feature that was announced during the last Google I/O. Now, when you dismiss a Google+ notification from one of your devices, they will be dismissed universally from all your devices.
Other changes include ability to steam content automatically updates when the app is started, delete photos from Photos view and additional bug fixes and performance improvements.
You can download the Play Music and Google+ apps from the respective links below.