One of the best things about Google search is that it tries to cut down the distance between you and the data you need as much as possible. Two newly introduced features for the mobile search aim to help that. The first one is the expandable list of links to important pages on a site – e.g. if you search for "rotten tomatoes" you'll get a link that leads straight to the In Theaters page of the site.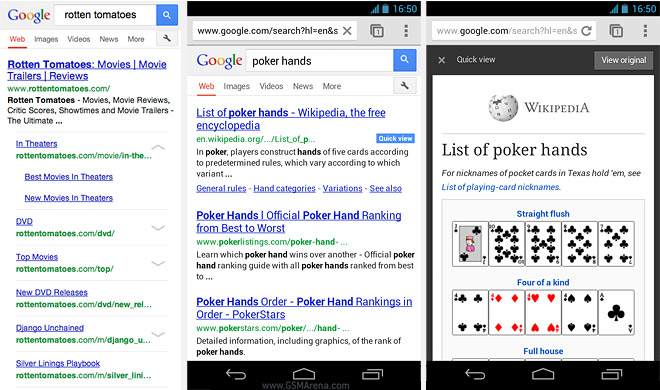 The other is more experimental and works for the English portion of Wikipedia only – it's called Quick view and it previews the content of a page, which is much faster than opening the page itself. Quick view shows the content of a page in about 100 milliseconds, a good deal faster than waiting for the full page to load. Note that the feature is still rolling out and is not available for all users.
Site devs can sign up for updates on Quick view and get info how they could enable the feature for their site.