The latest Google app to get its Material Design makeover is Maps. The search giant has announced the redesigned app for both Android and iOS, with the rollout going on "over the next few days".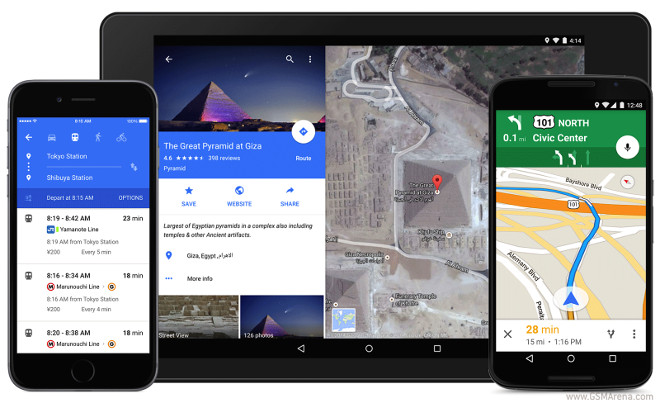 According to Google, Material Design brings with it brighter colors and a fresh look that creates surfaces and shadows that mimic the real world, while layers and buttons "come to life" so you know just where to touch to get directions or recommendations.
But the updated design isn't everything that's new about this version of the Google Maps app. It also features built-in restaurant reservations, for those venues in the US that can be found on OpenTable. And if you have the Uber app installed, you'll get estimates for pickup time and price right inside the directions in Maps. This way, you can instantly pit Uber against other options such as public transport or walking.