Google's Gesture Search – the nifty Android capability which lets you quickly access contacts, settings, applications and more through the use of on-screen gestures – has received an update which extends its character recognition to cover over 40 new languages.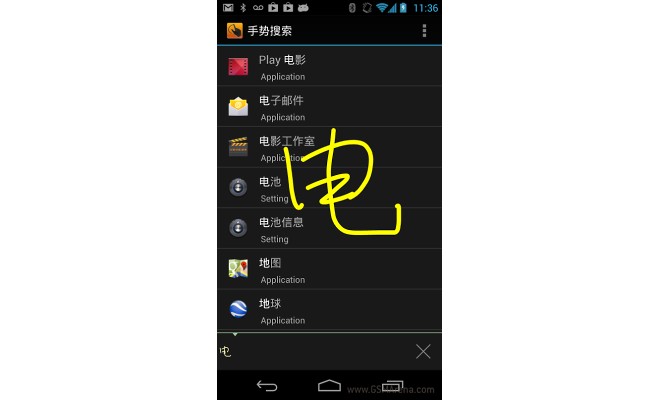 New native character support also supports pinyin for Chinese language gestures.
The inclusion of native character support for various languages allows for easier transliteration where supported, which means you'll end up typing what it is you want by using less keystrokes.
Check out Google Gesture Search from the Play Store here.